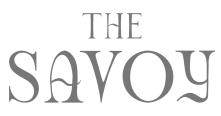 Resident Reviews
Good Stay
|

Recommended: Yes
I'm happy here|Recommended: YesIt's reasonably priced, offers all the amenities you could imagine, and is 20 minutes from most places.
Lola is the best|Recommended: YesGreat location with great staff
Good for a building that is old|Recommended: YesWe have been having spider problems and leakage.
Lovely experience |Recommended: YesIt is very easy to live at The Savoy. I don't have to worry about anythings. Everything is taken care of. The management is very kind and responsive.
The Savoy is a Great Place to Live|Recommended: YesBuilding management is friendly and helpful, rent is very reasonable for the area Downtown DC , and maintenance requests are always promptly attended to.
Nicely kept up apartment complex|Recommended: YesStaff is very well organized and very helpful in any situation. They always respond to emails and phone calls promptly. The location is fabulous and the complex is kept up very well for being built so long ago.
I love it |Recommended: Yesit feels like im in my home
Perfect|Recommended: YesThe staff are great, and always quick to respond to any needs. The rent is high, but so are all apartments in the area and the Savoy definitely makes up for it with amenities and plenty of room to share with roommates. All in all, I'm very thankful to have found such a wonderful place to call home.
The Savoy is a welcoming and safe place to live|Recommended: YesI would say that its competitive advantage is the resident director, Lola. The apartments are a bit overpriced because The Savoy is in the heart of DC, but the quality of the apartment, the maintenance staff, and Lola make it worth the price. It means a lot to be able to trust your resident manager and know they will do whatever they can to make sure you have a great experience.
Great, Covenient Place to Live |Recommended: YesGreat and personable staff, timely maintenance repair, extremely convenient location for work and living.
Feels like home |Recommended: YesI have been living at the Savoy for 3 years now, and I don't plan on moving anywhere else. The apartments are exactly what you need and are well maintained. There is a great mix of college students, young professionals, families and even an older crowd The maintenance people fix problems in a timely fashion, especially TJ who has been nothing but wonderful. The staff here is extremely professional, helpful and very accommodating. Lola has gone above and beyond to make sure my time here at the Savoy has been an enjoyable experience. There are 24 7 front desk attendants who are respectful, know your name and always greet visitors. Tara, is one of my favorites. She is quick attentive and doesn't miss a beat. Overall my time here at the Savoy has been great and I would absolutely recommend checking out this wonderful apartment community
General|Recommended: YesStaff very helpful and friendly. Clean, nice accommodations. The manager, Lola, is wonderful.
The Savoy|Recommended: YesI love living here The space inside a studio is perfect for my needs the HUGE balcony is a bonus So far, the staff has been very accommodating and helpful. The pool and gym are always empty too It feels like home away from home and I would recommend The Savoy to my closest of friends
The views and opinions expressed herein are solely those of the original authors and other contributors. These views do not reflect the views of The Savoy, its owners, managers, agents, employees or content providers. No representation or warranty, express or implied, is made or given by The Savoy, its owners, managers, agents, employees or content providers regarding safety, accuracy, completeness or suitability of the information or material expressed herein for any particular purpose